During our first pastorate in rural Virginia from 1988-1994, we hosted a fiery Scottish preacher a couple of times a year.  His name was John Tierney and he came from Greenville, South Carolina.  He preached annually to a series of churches, collecting funds for an orphanage in Port-au-Prince, Haiti.  He preached with tremendous power and unction from the Holy Spirit.  His motto was – OTHERS.  The devotional below from Our Daily Bread has the same exact theme, espoused by 1)a current illustration, 2)the Apostle Paul in Philippians chapter 2, and 3)the ultimate example, in the crucifixion of our Lord and Savior Jesus Christ:
***************************************************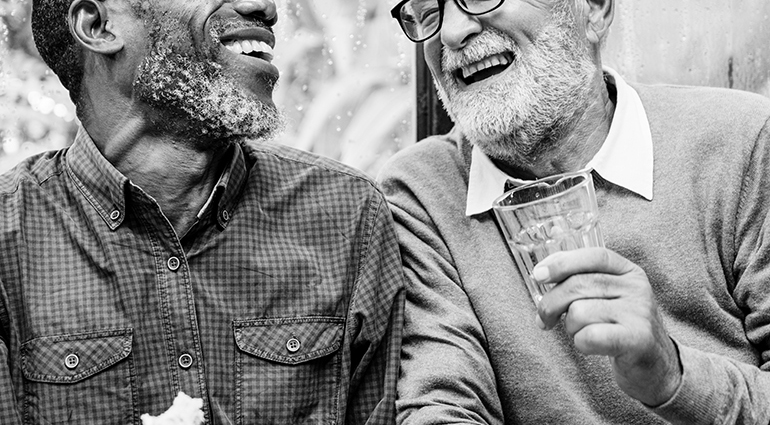 The Interests of Others
Our Daily Bread
August 24, 2017
Read: Philippians 2:1–11
Bible in a Year: Psalms 116–118; 1 Corinthians 7:1–19
In humility value others above yourselves, not looking to your own interests.—Philippians 2:3–4
My friend Jaime works for a huge international corporation. In his early days with the company, a man came by his desk, struck up a conversation, and asked Jaime what he did there. After telling the man about his work, Jaime asked the man his name. "My name is Rich," he replied.
"Nice to meet you," Jaime answered. "And what do you do around here?"
"Oh, I am the owner."
Jaime suddenly realized that this casual, humble conversation was his introduction to one of the richest men in the world.
In this day of self-glorification and the celebration of "me," this little story can serve as a reminder of Paul's important words in the book of Philippians: "Do nothing out of selfish ambition or vain conceit" (2:3). People who turn their attention to others and not on themselves have the characteristics Paul mentions.
When we "value others above [ourselves]," we demonstrate Christlike humility (v. 3). We mirror Jesus, who came not "to be served, but to serve" (Mark 10:45). When we take "the very nature of a servant" (Phil. 2:7), we have the mindset of Jesus (v. 5).
As we interact with others today, let's not look on our own interests alone but also "to the interests of the others" (v. 4). —Dave Branon
Jesus, You gave us the model of humility when You left heaven's splendors to become a humble servant on earth. Help us practice Christlike humility in everything we do.
Serve God by serving others.
INSIGHT: Many scholars believe the apostle Paul embedded an early hymn in his letter to the Philippians. Chapter 2:6-11 is comprised of six couplets that seem to lend themselves to an ancient form of singing. These carefully crafted lines show what it means to believe in and follow Christ. In stark contrast to other kings of the world, Jesus gave up the glory and honor of heaven to be crowned with the thorns and mockery of His crucifixion. Instead of using others for His own pleasure, He sacrificed Himself to lovingly come to our rescue.
Christ's selfless sacrifice impacted Paul. He mirrored what Christ suffered for us when he showed his willingness to suffer for others.
In what ways can we show self-sacrificing love to others?   Mart DeHaan